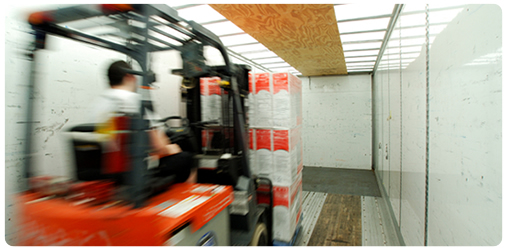 What we do. TruckloadBroker.com, LLC is a licensed bonded freight broker and we have shipped just about everything. We know the shipping business and develop tools for freight brokers.
We are putting together the largest network of independent freight brokers in the country. We have developed very effective software and use the power of our network to give shippers access to the most carriers.
Submit a quote today and it will reach all of our freight professionals. Try us out today!
Transportation Management Tools and Programs


We call this Freight Broker in a box. Everything you need to compete with the big boys. We offer the best, most affordable freight broker TMS software for managing freight operations. Complete management tools starting at $29.00 per month
Features:
* Dispatch tool - Keep track of who has what and what is going where. We make it so easy to enter shipment and see exactly what is going on with your business.
* Administration - Have different levels of access, Admin, Broker, Customer and carrier.
* Web Site Domain Hosting - Our program allows your to host your own domain name and email system. Check out our pricing. It is so low that you will wonder how we do it!
* Accounting Full Service - Invoice, track customer payments, carrier payments, set credit limits, pay agents and reports for carriers and all the info your accountant will ever want! If we can;t do it then we can have it built.
Pricing starts at 29.00 per month! - Visit The Freight Broker Software Page To Learn More


We believe that finding backhauls and shipments should be free. We support www.Trulos.com, A free truckload board for truckers, freight brokers and shippers. This one largest place online where you can find a free load board for truckers. We post all our loads and integrate our software to post directly to the www.Trulos.com, Free Truckload Board
Filter by Equipment Type
Dry Van
Flatbed
Lowboy and specialized carriers
Reefer Trucks
Partial Shipments
Check out www.trulos.com and use the zip code radius search to quickly find truckload freight near you. For Free!


We receive lots of calls on how to start a brokerage. We are happy to help and have published some tips and information on our web site. Check out our Freight Broker Tools Page to find information and links to becoming a broker.

Submit your truckload carrier profile and add your company to our carrier database. Need freight. Check out Trulos Transportation - Free Load Board Site. This is probably the best online service available for trucking companies. Check out our truckload carrier page to submit your carrier profile.


Lower your costs today. Call us or submit an online shipping quote. Our services and network of freight brokers allow you to ship your freight at lower cost. We have a complete freight management system that allows you to quickly enter and track all of your truckload and LTL shipments in one system. Let us show you how simple shipping can be!
We use a proprietary network for freight brokers who all use our freight broker software so we know they are efficient. If you would rather call and get a quote over the phone we can help with that too. Have a question please ask us. We are small enough to give great service and have the experience to help.